Eating in our restaurant is always a feast of culinary delights.
Come and enjoy our combinations of food and wine.
STYLISH LUNCH OR DINNER
Our restaurant is under the direction of top chef Dennis van den Beld, crowned with a Michelin star in 2015.
The restaurant is open daily for lunch and dinner.
Want to come and enjoy lunch or dinner? Then give us a call for an advance reservation to avoid disappointment on arrival.
THE CHEF'S SELECTION
Our chef Dennis van den Beld has a classical style of cooking, with French influences and individualised with his own personal accents. The menu changes in line with the availability of the best products, seasonal flavours and the time of your visit. Take a look at the chef's á la carte menu.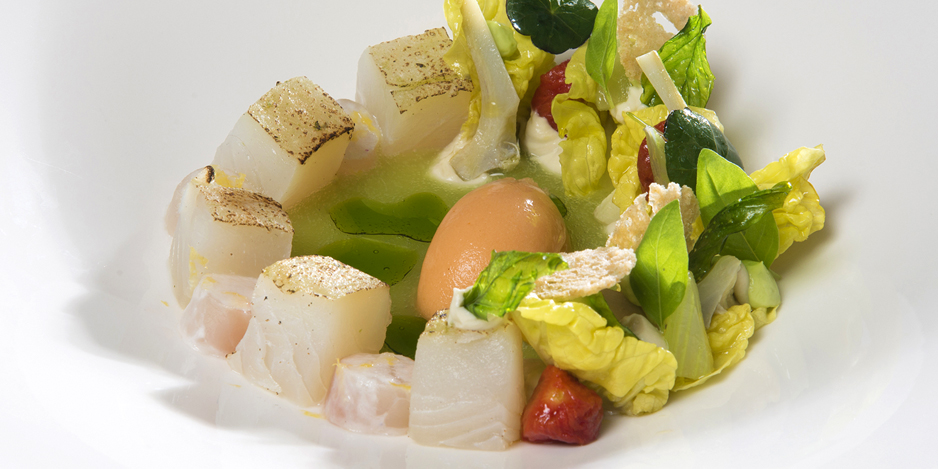 PASSION FOR FLAVOUR
Our restaurant represents a moment of intense enjoyment for all our guests. Enjoyment of each other, nature, peace and quiet, and relaxation. We serve surprising – and always fitting – dishes, with our chef always open to a challenge from you with a special request or to give your special occasion or party that extra culinary enrichment.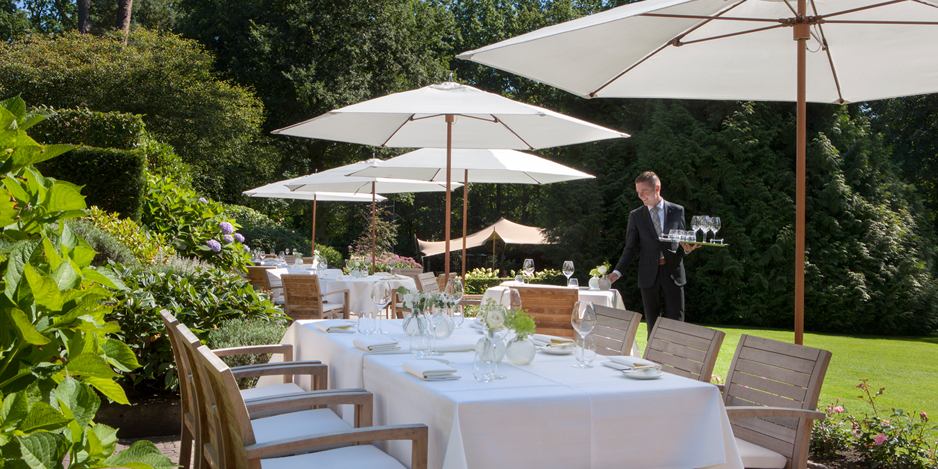 THE FINEST WINES
The sommeliers introduce you to distinguished vintners and their top wines from the best years. You'll see them on the wine list: from rare wine selections from the classical châteaux to the smaller estates in the well-known wine regions: all outstanding in their authentic production methods and extraordinary flavours.